Welcome to DYCE Record History & Favorites
Store any record as a favorite and access last used records with one simple click.
Do you want to save time and have the data at your fingertips when working with your most-used records in Microsoft Dynamics 365 Business Central? Do you always want to have the records you use frequently just one click away?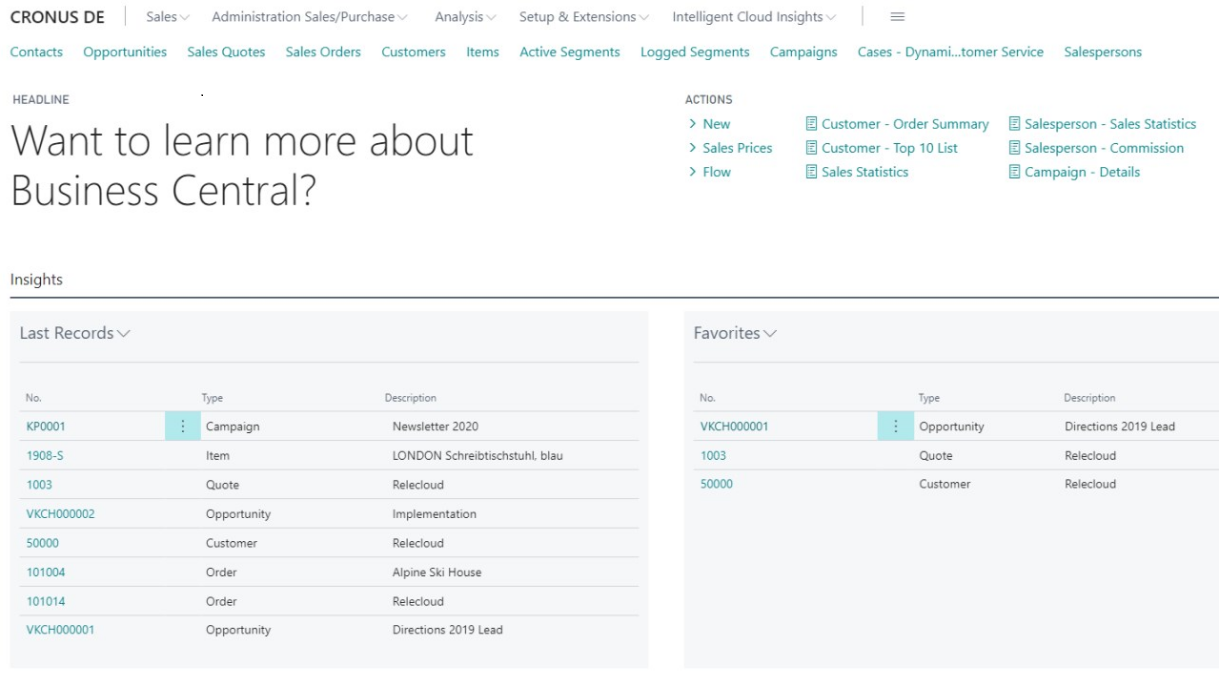 Navigating an ERP system is a time-consuming task
Every time you navigate to and open a customer card, sales offer, ... it takes you 10 seconds at least. Every action costs time. Seconds add up to minutes, hours and days. Not to mention the time it takes to get lost in the data nirvana. These seconds, minutes and hours take time away from actually working and getting things done.
Save pointless steps navigating through Dynamics 365 Business Central, trying to find the record you were just working on and start saving valuable time for having quick access to frequently used records. Use the DYCE Record History & Favorites app for Dynamics 365 Business Central and gain efficiency by accessing your records smart and fast.
This app consists of two simple parts, which are well visible in the role center in Dynamics 365 Business Central. The role center part Last record saves a chronological list of the records that you opened. The rolecenter part Favorites is best used to save a list of shortcuts / bookmarks to your most frequently used records.
Features & benefits
Easy access to recently opened records
A display of records you use regularly
A chronological list of your last used records
A convenient and time saving display of your records in the role center
Open your records directly in the role center in Dynamics 365 Business Central.
Save your favorite records.
Always up to date: If a record is deleted, it will be removed from the last records and favorites list.
Supported Editions
This app supports both the Essential and Premium editions of Microsoft Dynamics 365 Business Central.
Supported Countries
Austria, Germany and Switzerland
Supported Languages
This app is available in German (Germany), English (USA) and Serbian.